Everyone is going through a hard time. It's like now that we have more spare time because of the pandemic, we are all processing intense emotions and really feeling our feels. And it is hella scary and vulnerable, but also necessary for growth. So, it is important to keep that in mind when interacting with others. Stand up for yourself when necessary, but be kind, be compassionate, be decent.  However, sometimes you need a little break from reality. Hey, working on yourself takes a lot of work and sometimes you need to be selfish and take that break! So, that's what I did. I travelled to one of my favourite spots to detach – Windsor. You're probably thinking "???? Windsor ???" but hey, give me a chance to explain! I have an aunt who lives there and ever since I was a little girl I would go down and visit her and my cousins and I always had a really great time. And it has a lot to offer – some of the best fish n' chips and shawarma I have ever had. Also, walking along the Detroit river in the summertime while licking some ice cream? Yum! It's far enough to really feel out of the city, which is important.
Now that I'm older and my cousins are living their own lives, I like to visit my aunt and spend some quality time with her, which usually means sitting in her backyard with a nice cold glass of white wine. By the way, her backyard is an oasis for a condo-living city girl like myself: flowers everywhere, luscious green grass to lounge on and the best part: a BBQ. So, during my 10-day break, we consumed copious amounts of white wine (Riesling and Sauvignon Blanc for me, Pinot Grigio for her) and cooked our hearts out. In between all that, we gardened, went for some walks, read a few books and golfed. Yes golfed! And believe me, it is a lot of fun.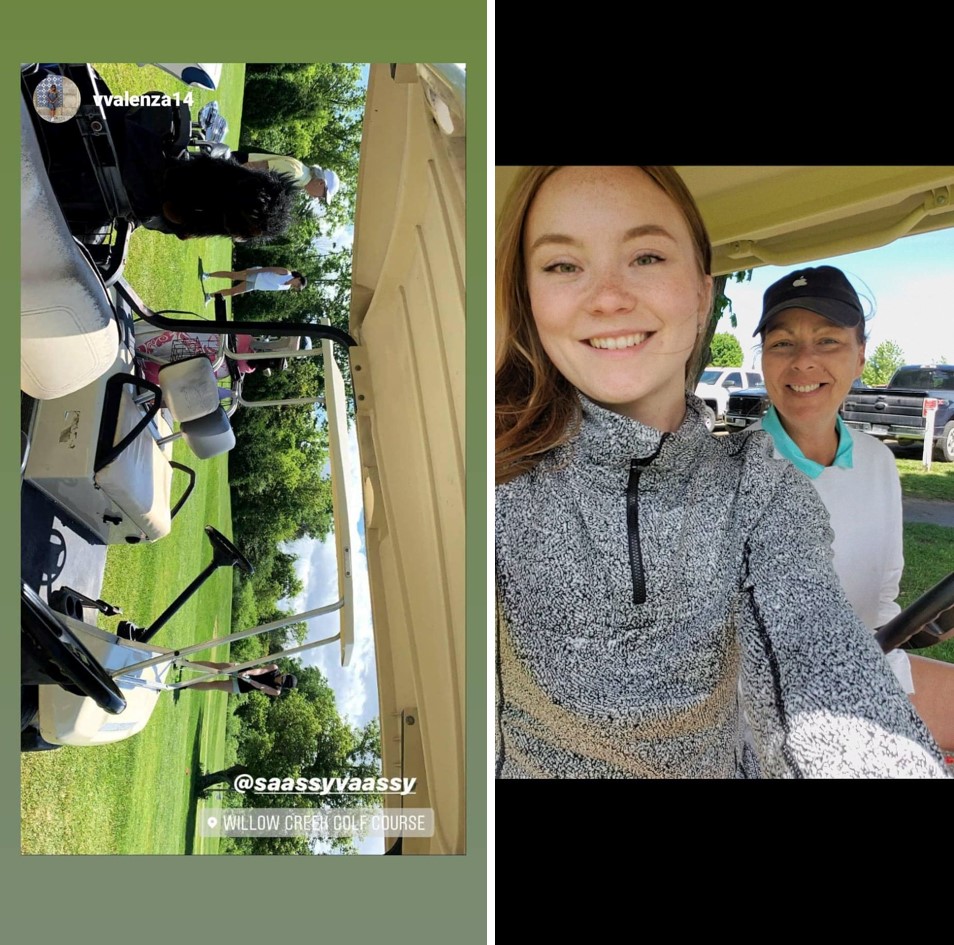 But as this is a food blog, you are probably wondering what we cooked, so here were some of the key things:
Homemade ravioli stuffed with butternut squash in a butter sage cream sauce
Grilled caesar salad with homemade creamy caesar dressing
Grilled octopus and shrimp
Grilled cajun chicken wings
Grilled chicken satay skewers with a peanut dipping sauce
Homemade burgers with air-fried potatoes and a chipotle mayo
And grilled Ribeye steak with sautéed onions, air-fried potatoes, grilled shrimps, and grilled asparagus.
You see, cooking for me isn't just something that I do to survive – it helps me process a lot of emotions. With that being said, what did I learn and reflect on during my little break from my life back in the city (other than BBQing and golfing)? Well, over many, many glasses of wine and deep conversations with my aunt, I learned that letting go is so hard. What's harder is deciding to let go or wait. Maybe you can do both? Maybe you can let go and grow, but also have a little bit of hope that things will come back to you? I guess whatever the outcome, it is always in your favour (even if it does not seem like it or feel like it). I think we just have to surrender to that unknown and accept that we cannot control absolutely everything…oh and try and live in the moment and not take other people's actions personally. Is the secret to happiness and self-love really that easy? I'll let you know.  
Cheers!
xx Vassilia