I love pie. Specifically, I love lemon meringue pie. And apple. And pumpkin. And pecan. And. And. And. Honestly, a good pie can help heal a bad day and make a good day that much better. I started making pies when I took over cooking Thanksgiving dinner for my family 6 years ago. It's honestly one of my favourite things to do – a week before I'll sit down with a nice cup of tea (I know, shocker that I did not say glass of wine) and write up my Thanksgiving menu starting with appetizers and charcuterie, to mains and sides, and finally dessert. And dessert is always pie – pumpkin, apple, and pecan. Sometimes only one, sometimes all three. BUT, I hated buying frozen pie crust from the grocery stores – don't get me wrong, they are super helpful and if you find a good brand, they can also be quite tasty. But I pride myself on making most things from scratch when I can. I have gone through countless pie crust recipes: some ask for Crisco or Tender Flake (or both??), others ask for butter AND lard. However, no matter what, my pie crusts never really turned out the way I wanted. So, I went back to the basics: just butter.
Remember, I said everything is better with butter? Well this pie crust recipe never ever fails AND it is super easy to do, with minimal ingredients. It ALSO uses a food processor, which makes it relatively mess free.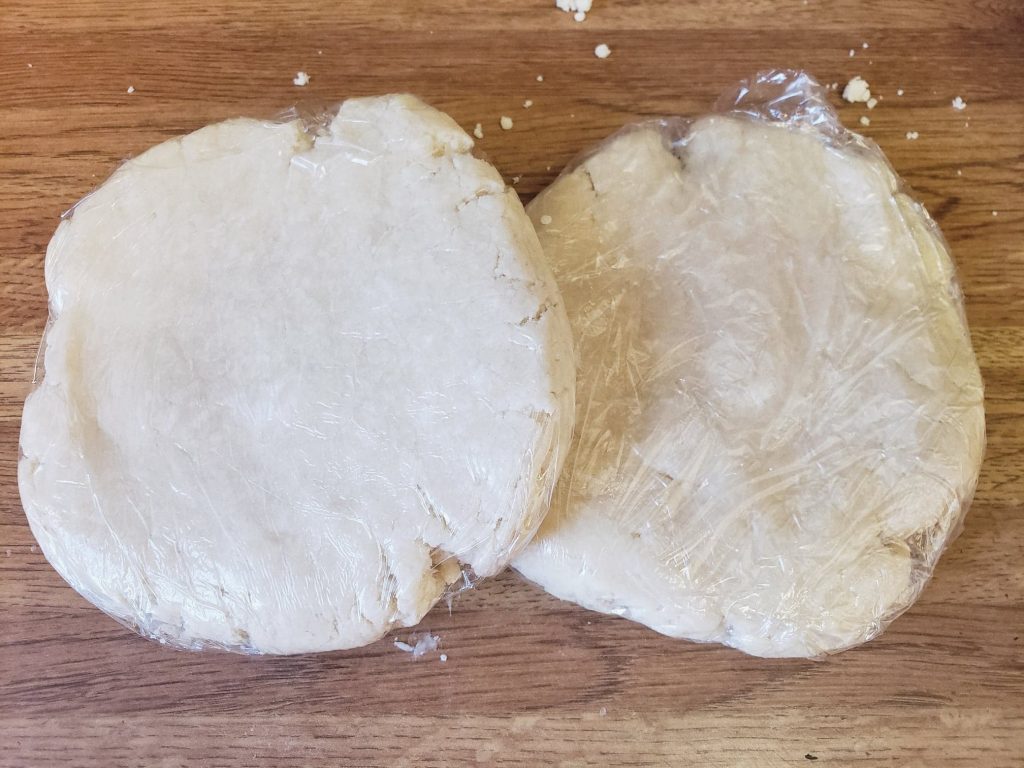 I hope you try this out and feel the pure joy the ensues from making the perfect pie crust leading to the perfect pie. Happy baking and enjoy!

Cheers!
xx Vassilia  
No Fail Flaky Pie Crust
Course: Recipes
Cuisine: Dessert
Ingredients
2 ½ cups pastry flour (all purpose works too)

1 tsp salt

1 tsp sugar

1 cup cold unsalted butter, cubed

¼ cup + 4 tblsp cold water
Directions
In a food processor, briefly mix flour, salt, and sugar to combine.
Add the butter and pulse until mixture becomes crumbly. About 20 seconds. Be careful not to pulse too much as you want to avoid warming the butter.
With the food processor on low, slowly add the water to the mixture until dough holds. About 20 seconds. Be careful not to OVER mix, as dough will become elastic and hard.
On a floured surface, remove dough from the food processor and form into two balls. Wrap in plastic wrap and place in fridge for 30 minutes before rolling out crust.
Notes
You can store dough in the fridge for up to 2 days, just take the dough out 20 min before rolling to soften.